What is our struggle?
THE PARADOX OF SOUND MAKING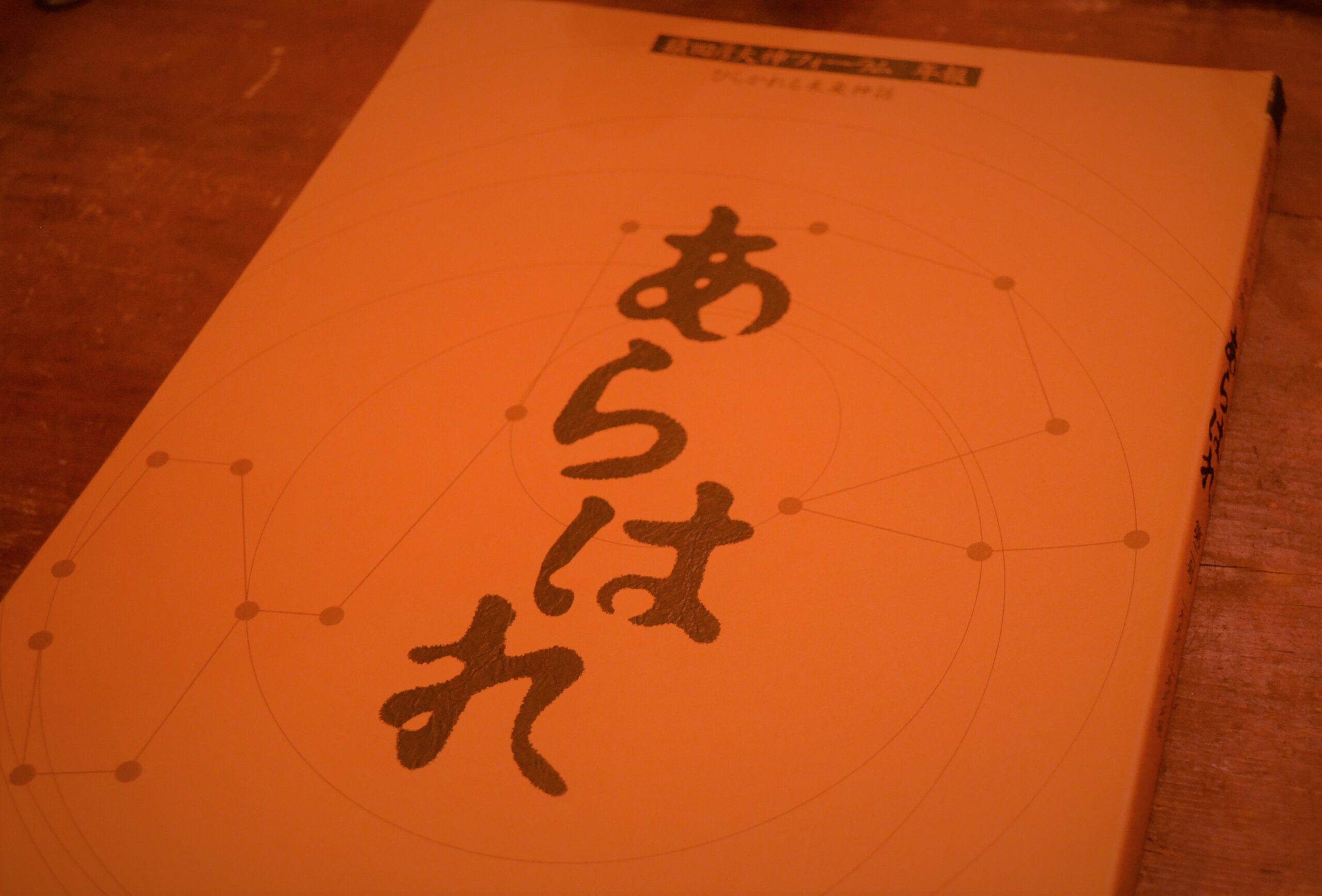 Junction
I assume that some of you who read this article are familiar with music to some extent and are working in the music industry or are active as professionals. Therefore, I'm sure there are many of you who are thinking, "Hurry up and get to the point," but the keyword this time is "earthquake.
For people living in Europe, it must be unbelievable that we have encountered two huge earthquakes in the past 50 years. Not only in Europe, but there may be people in other countries who have never experienced even a magnitude 3 earthquake.
However, here in Japan, it is not an exaggeration to say that we live with natural disasters. Volcanic eruptions, typhoons, earthquakes, torrential rains, heavy snowfall… we have been hit by some kind of disaster every year. Among them, the Great Hanshin-Awaji Earthquake in 1995 and the Tohoku-Pacific Ocean Earthquake in 2011 have left the biggest scars.
Before conducting this interview, I had a chance to ask Mr. Kabamix about his career, and the story of the two earthquakes left a strong impression on me. Everyone has a turning point in their life, a turning point in their destiny, but I was struck by the fact that Kabamix's contact with Haruomi Hosono coincided with the earthquake. So I decided to dig a little deeper and ask him about that time.
Where were you at the time of the Great Hanshin-Awaji Earthquake?
Kabamix: (K) I was at my parents' house in Hirakata at 5:46 a.m. Of course I was asleep, but the shock woke me up, and I was sitting on my bed when the bed started to spin. It might have just felt like that, but anyway, I thought the house was going to collapse. After a while, it stopped, and when I turned on the TV, I found out that the epicenter was in Kobe… I thought, "Oh my God, what happened? Believe it or not, I drove to work after that…Osaka was not normal, but it was working.
-I couldn't believe it, as I was living in Nishinomiya…
K: It's true. It was like the damage came to light later and later.
About half a year after the earthquake, I heard about a charity event for earthquake recovery, which was to be held on Rokko Island during the consecutive holidays in early November. It was the "ART POWER Exhibition" organized by Tadanori Yokoo and Haruomi Hosono. It was a 5-day event held at the Kobe Fashion Mart to support the reconstruction of the city, and many artists gathered there, including Kiyoshiro Imawano and Hiroshi Takano.
I was assigned to work on the sound for the entire event. I went to a hotel in Kobe with Mr. Hiromiki Okano of the "Wind Orchestra" for a meeting, but Mr. Hosono was the only one who showed up at the lobby. At that time, Mr. Hosono was working as a solo artist, and his unit was called "Pacific Rim Mongoloid Unit with Haruomi Hosono. I think it was a time when he was concentrating on digging deeper into his inner world rather than being active.
That was the first time I talked to him directly, and it was a precious experience for me.
-How old were you?
K: In 1995, when I was 28 years old.
-I was in my 20s. You must have been nervous.
K: Of course I was nervous, but I was more desperate and I don't remember much about it.
Did you participate in any more of Hosono-san's events after "Art Power"?
K: After that, I participated in the "Arahare" outdoor event held every year at the Sarutahiko Shrine near the Ise Shrine in Mie Prefecture, as well as the event at the Meiji Shrine. I was also invited to attend an electronica event in Osaka where SKETCH SHOW (a unit led by Yukihiro Takahashi of YMO) performed, and I accompanied them on their subsequent tour. I was also invited to engineer a live performance by Human Audio Sponge, which was later joined by Ryuichi Sakamoto.
-Is that different from YMO?
K: Well, the members are the same. When Human Audio Sponge performed at Sonar sound in Tokyo in 2004, I was a little impressed to see Hosono-san, Takahashi-san, and Sakamoto-san in a friendly atmosphere.
-You're looking at it from the perspective of a fan, aren't you?
K: I couldn't be a fan at work, though (cries).
I get the impression that you have been working consistently, but can you tell us about the time in 2011 when you became deeply involved with Hosono-san again?
K: On March 11, 2011, I was in Sendai, working as a PA for a live show, setting up for the day in a basement live house. I was setting up for the day as a PA for a live concert in a basement, when I felt a tremor. There were many light bulbs hanging in the basement, and they were swinging from side to side like a pendulum in a dark room. The place was in the center of Sendai, and when I went up to the ground, there were no collapsed buildings. I evacuated to a park, but it was really cold and snowy that day, so I evacuated to a hotel where my band members were staying. It was very difficult to get back to Osaka from there, and it took three days to get back. I couldn't get on a plane from Sendai, so I was headed to Yamagata, and on the bus on the way there I found out that the nuclear power plant had exploded.
-That was a terrifying experience…
K: After that, due to the nuclear accident, artists in Tokyo started to migrate…. Kururi also decided to move to Kyoto (I'm originally from Kyoto), and I was looking for an environment where I could create in Kansai. Kishida-san (vocalist) talked to Hosono-san about it, and Hosono-san introduced me to him. He introduced me to Mr. Hosono, and that's how I ended up participating in the recording session in Kyoto. I was also able to meet Mr. Hosono, who was a guest performer there.
-The two earthquakes were the catalyst for me to be entrusted with Mr. Hosono's sound. It's a strange kind of luck.
K: Since 2011, Hosono-san has been touring in the Kansai area, and has performed twice at the Tadanori Yokoo Museum in Kobe. Since then, he has participated in recording and touring (including performances in the UK and the US), and now he is here.
☆☆☆☆
As I wrote at the beginning, there are always important turning points in life, and without knowing it, we make various choices. Sometimes they are self-inflicted, and other times, like the earthquake, they are irresistible.
Mr. Hosono himself has always used the power of art to heal and give hope to people in the face of the disaster, a situation that made society and people uneasy. His belief in the power of "art" seems to ask us, "What can I do?
In a word, Mr. Kabamix may have been "lucky" to be involved in this activity, but it is because he understood and responded to it that he was able to move on to the next step.
It's all about people, and both the artists and the technicians who support them require a high level of people skills. This is something that all specialists in any field have in common.
I'll be interviewing him in the next installment of "Sound Making, Elementary and Technical!