What is our struggle?
THE PARADOX OF SOUND MAKING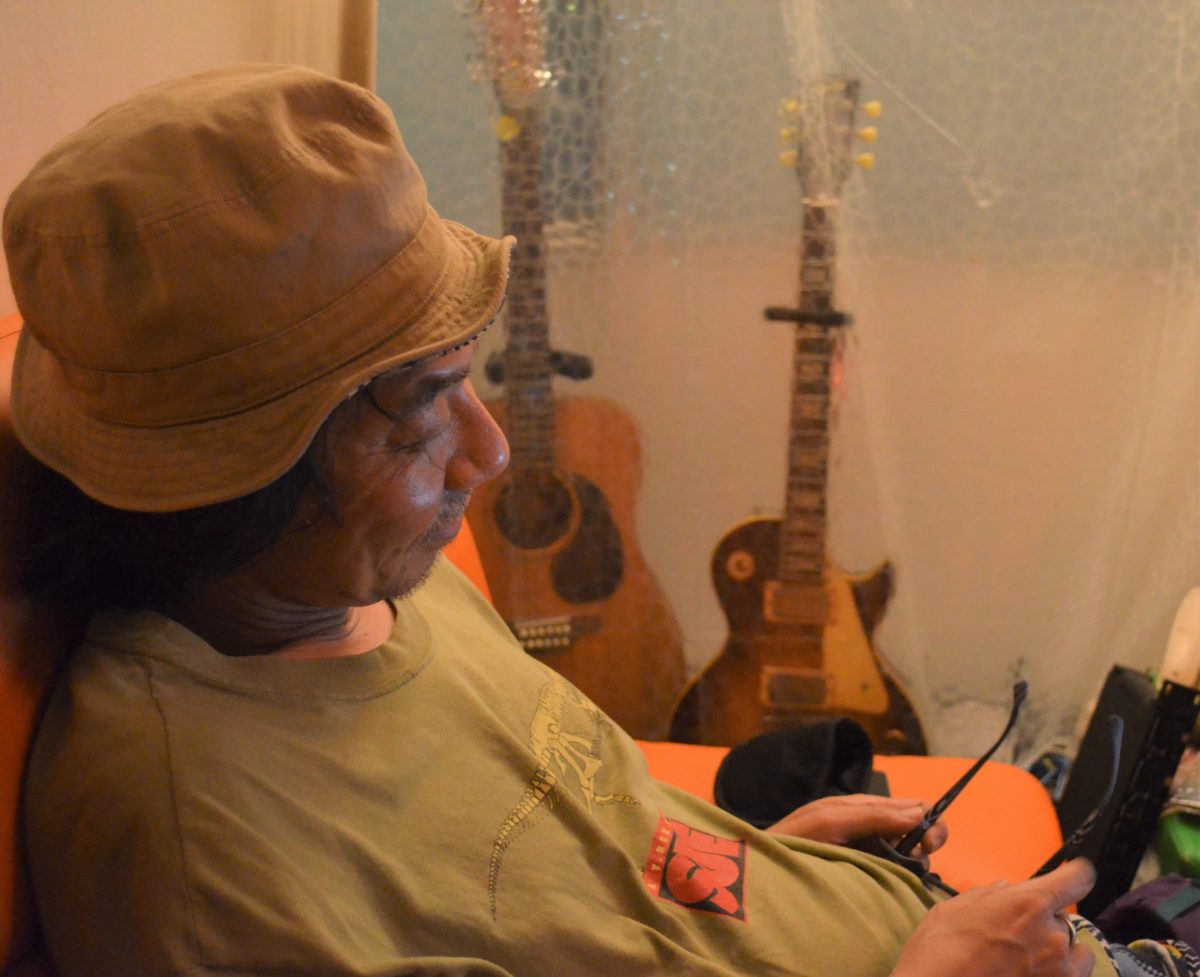 The paradox of sound making
When I organize a music event in a place that doesn't have sound equipment, I have a lot of trouble. Not only do you have to bring in your own equipment, but you also can't get the sound to come out the way you want it to. Even if the place has a PA system, it's the same thing if there's no one to handle it professionally, and if a professional musician or DJ tries to do it in such a place, he or she will get very angry, and there's nothing I can do about it.
Therefore, if there is a sound engineer, everything is really solved, all is well and good, but you have to be on the organizer's side to notice such things, and the guests at the party don't know.
I used to think of them only as "what kind of things do they do? But I gradually developed a deep interest in the names "PA," "sound engineer," and "recording engineer" that kept popping up.
I feel like I understand the world of a recording engineer (also called a sound engineer), but I honestly don't know what goes on in the recording, mixing, and mastering processes. However, it is certain that some kind of essence is injected in this process, and it is easy to understand that a song can be completely different depending on the engineer, when you listen to a famous song that has been reissued in recent years with a different mastering.
He is a craftsman, so to speak.
It's impossible to become a sound engineer if you think "I'm going to be a sound engineer tomorrow…", and I don't think you can become one immediately after graduating from a vocational school or some kind of arts college. You have to have a lot of experience in the field to become a full-fledged sound engineer. Maybe.
 Therefore, I would like to ask Mr. kabamix, who is based in Osaka and is active worldwide, about the engineer who plays a very important role in the world of sound making through an interview.
-How did you get started as a sound engineer?
Kabamix: (K) When I was in junior high school, I became interested in audio and learned about the profession of sound engineer from magazines.
 I thought I needed to know about music to become a sound engineer, so I bought a synthesizer to play in a copy band of YMO, which was my hero at the time. It had a lot of knobs and looked like a mixing console (laughs).
 (laughs) After graduating from high school and failing the college entrance exams, I went to visit a friend at a live house to observe the rehearsals every day.
 While I was going to the live house, I met the owner of a local studio and got a job. The studio was small, but had an 8-track open-reel recording system, and I was able to learn the basics.
-What kind of training did you receive from there until you became independent?
K: I didn't really think of it as training, but I was really busy every day.
-Was there any particular reason why you decided to go independent?
K: When I was 25 years old, I was introduced to Dave Goodman, and I had the opportunity to stay at his house for a while. His house was in London, and he used the basement of his house as a studio. His studio had all the equipment, but very little of it was expensive, except for the ADAT, that VHS-like equipment. Even so, the resulting music was really cool, and I remember thinking, "Oh, it's not the equipment after all.
 He had a label called Mandala Records.
-K: Of course I was very influenced.
K: Of course I was very influenced by him. I was just watching him work, but the atmosphere of the studio, the way he interacted with the artists…
-Do you still keep in touch with Dave Goodman?
K: He sold his house in London and moved with his girlfriend to Malta, where he was working, but he died of a heart attack in 2005. It's a pity.
-Did you become independent after returning to Japan?
K: The following year I visited England again. The next year I visited England again, this time to go to Glastonbury (a large outdoor festival in England). I was shocked again there. It gave me such a strong impression that I thought, "If I can be here and in this place every year, I don't care what happens.
 Looking back on it now, I think it was reckless, but…
 The following year, I was fortunate to have the opportunity to tour with Okano-san (Kaze no Orchestral Band: Hiromiki Okano) and then with OKI-san (OKI DUB AINU BAND).
Then came the Great Hanshin-Awaji Earthquake and your encounter with Haruomi Hosono.
 That's right, I was 28 years old.
Interview continued  
 In this interview, we talked about how you started working as a sound engineer and how you became independent. In the next article, we'll talk about the turning point in your career, your encounter with Haruomi Hosono!
     文:Y